Meteo Data of COO:
NOAA summaries of the COO meteo station:
APRS/CWOP weather report
Info about Meteo Station
Info

(Code DW1298 project CWOP)
Quality Systems
MADIS of NOAA (Meteorological Assimilation Data Ingest System, NOAA)
Colaboramos enviando los datos meteorológicos al proyecto Citizen Weather Observer Program (CWOP).
The Citizen Weather Observer Program (CWOP) is a private-public partnership with three main goals: 1) to collect weather data contributed by citizens; 2) to make these data available for weather services and homeland security; and 3) to provide feedback to the data contributors so that they have the tools to check and improve their data quality. In fact, the web address, wxqa.com, stands for weather quality assurance.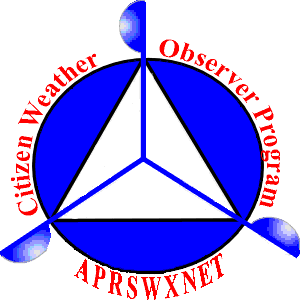 Collaboration with Meteoclimatic project
Historical Meteo Data
Download the files below in the table
Parameter / Year (ASCII)
 Data format explanation for meteo. (2004-2008)